Profiles

Grouped by storyline! (And no, I haven't titled my storylines yet.) Colour images for the dolls I have. Just because a character has a short description doesn't mean they aren't fully developed, they're just harder to give a reasonable blurb on.

Story 1: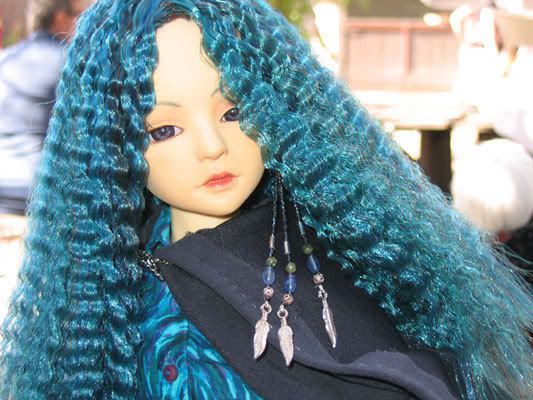 Name: Tanal
Type: DIM Achernar/Domuya Flexi-body
Race: Human, water mage
Gender: M
Age: 18
Customisations: faceup by me
Hair/eyes: wigs by me using nylon hair from Dollyhair, Iplehouse Cobalt 16mm acrylics


Likes: snuggling, studying, blue, gardening
Dislikes: talk of destiny, being told what to do, dealing with large groups
Anything else: He's the reluctant main character of a novel I started more than a decade ago and got stuck on because I couldn't visualize the characters fully. Tanal was trained in magic as a child, but ran away from home when told it was his destiny to save the world. Unfortunately, destiny has a way of catching up to you, whether you like it or not...

Arrival: April 2007





Name: Gamrut
Type: Bernard - modded
Race: Dragonlord, ice elemental
Gender: M
Age: 300
Customisations: resin wings (need to attach magnets), stuffed tail (will eventually be sculpted and jointed), light inside head, very fantasy faceup
Hair/eyes: currently white fur wig, blue marble eyes (looking for some cat's eyes)
Likes: food, practical jokes, Tanal, cooking
Dislikes: anything serious, fire
Anything else: as punishment for pranking the high lord of dragonkind he was set to guard a mystic dagger until the Time of Destiny; ask Tanal if he's single he'll say yes, ask Gamrut if Tanal's single he'll say "Mine!" and Tanal will storm out of the room.
Arrival: Apr 2, 2008





---
Story 2
Name: thothep
Type: Latidoll Rei Christopher
Race: modified human
Gender: M
Age: 14 going on 4000
Customisations: dye job, faceup by me
Hair/eyes: black hair, dark eyes
Likes: tea, sex
Dislikes: the possessed, being blocked from tea, being told he was used
Anything else: born during the ealry days of the Egyptian Old kingdom, he was sold into slavery at age 8, and recruited by aliens as support crew to an interdimensional war at age 14; he has a cameo in my abandoned Fushigi Yuugi detective fic
Arrival: Nov 2008




Name: Crew Chief Christopher Alan Rothschilde
Type: Elfdoll Red (standard body)
Race: human
Gender: M
Age: 26
Customisations: faceup by me
Hair/eyes: blonde fur wig, Iplehouse hazel 16mm acrylics
Likes: jogging, thothep
Dislikes: people who deny reality
Anything else: Chris worked on Kemet space station until thothep appeared in a corridor one day, his life hasn't been the same since. Christopher has a very stoic personality.
Arrival: Feb. 8, 2008


---
Story 3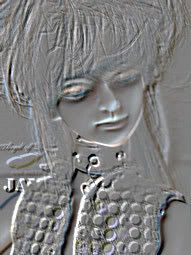 Name: 014987 "Taran"
Type: AoD Jay
Race: human mutant
Gender: M
Age: 16
Customisations: faceup
Hair/eyes: 'party coloured' hair, brown eyes
Likes: helping people esp. healing/medical practice
Dislikes: hurting people, being cornered
Anything else: after being orphaned by a hull breach on a space station Taran grew up in a training school for assassins; he is a telekinetic on the molecular level, which greatly helps him in healing, but he has to focus on the individual molecules he's manipulating, he also has to keep some focus on himself to avoid going to pieces at the molecular level (though he can pull himself back together); Kashak bought him from the school, and Taran regards Kashak as his owner; though he now has a name he still responds better to his numeric designation, he chose the name from the Prydain Chronicles after Llewellyn introduced him to them
Arrival: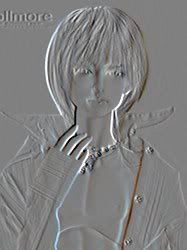 Name: Llewellyn Crarn
Type: Dollmore Model Doll Kyle Reese
Race: human mutant
Gender: M
Age: 17
Customisations: faceup
Hair/eyes: 'party coloured' hair, pale blue eyes
Likes: mathematics, martial arts, astrogation, history
Dislikes: VAMPIRES
Anything else: raised on a family trading ship, his eidetic memory helped him to pass the astrogation exams several years earlier than normal; he studied the cultures he is decended from: Welsh, Cherokee and Japanese; the last planetfall his family ship made the colony had been decimated by vampires and his parents were killed there, Kashak (and Taran) arrived in time to save him from the vampires; he was the one to insist Taran needed a proper name, not just a numeric designation
Arrival: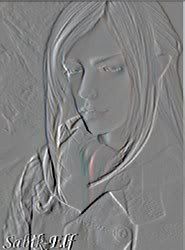 Name: Kashak
Type: Soom Sabik (may try for Elf Sabik)
Race: Kalanthan (a secretive feline race from outside our galaxy)
Gender: M
Age: Kalanthans do not reveal this to humans
Customisations: gotta turn him catboy
Hair/eyes: dark, beyond that I'm not sure yet
Likes: teaching, humans
Dislikes: being asked too many questions, having to explain things twice
Anything else: Kashak regards himself as a teacher to the humans he collects (not as owner to Taran); his ship, being of Kalanthan make, has far greater range than human ships, and he likes to drop his students on random planets with no more direction than "Learn."
Arrival:










---
Story 4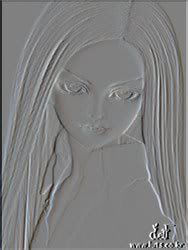 Name: Sprite
Type: Iplehouse Ryan (white skin)
Race: Fae
Gender: M
Age: 16
Customisations: face up
Hair/eyes: white hair, pale green eyes
Likes: plants, Tudor, Mary Anne, Josè
Dislikes: combat, guns
Anything else: orphan, the others don't know he's non-human; darkvision, empathic/telepathic (able to link team telepahtically, but has difficulty even connecting with outsiders), given the name Sprite by Tudor when Tudor was asked to 'babysit' him
Arrival: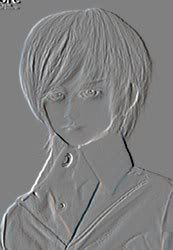 Name: Tudor Waston
Type: Unidoll Anthony
Race: human
Gender: M
Age: 20
Customisations: faceup
Hair/eyes: brown hair, dark eyes
Likes:
Dislikes:
Anything else: empathic reciever, team leader
Arrival: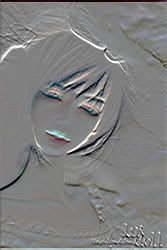 Name: Mary Anne Tarn
Type: DollZone Yage/Resinsoul 68cm body
Race: human
Gender: F
Age: 19
Customisations: faceup
Hair/eyes: blonde, blue eyes
Likes: technology
Dislikes: impracticality
Anything else: empathic receiver
Arrival: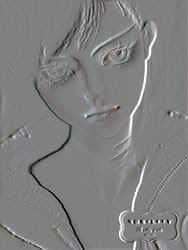 Name: Josè Ramez
Type: Likemey Quaiun
Race: human
Gender: M
Age: 18
Customisations: faceup
Hair/eyes: black hair, dark eyes
Likes: medicine, pranks
Dislikes:
Anything else: team medic, empathic receiver
Arrival:











---
Story 5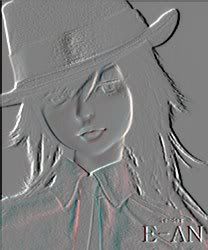 Name: Kina Pene
Type: D.O.D D.O.T. Tender E-an
Race: Fae
Gender: F
Age: 16
Customisations: faceup, wings
Hair/eyes: black hair, dark eyes
Likes: horses, Alvin and the Chipmunks, herbal lore
Dislikes: hermother
Anything else: ran away from home and raised at a Buddhist retreat, the only tv she has seen since she was 8 is Alvin and the Chipmunks (one of the monks was a fan); she's a dab hand with a shuriken and skilled in using and curing poisons
Arrival:










---
Story 6
Name: Elenra "L" McCrae
Type: Blue Fairy Niky / DZ body
Race: human with Fae blood far back in the ancestry
Gender: F
Age: 20
Customisations: faceup, wings, scars
Hair/eyes: black hair w/red skunk streak, green eyes
Likes: computers, engines, just about any technological gadgets, music
Dislikes: being ordered around


Name: Darren "D" McCrae
Type: Blue Fairy Niky / Kid Delf body
Race: human with Fae blood far back in the ancestry
Gender: M
Age: 20
Customisations: faceup, wings
Hair/eyes: black hair w/red skunk streak, green eyes
Likes: plants, medicine, music
Dislikes: excessive contact with people


Anything else:
as the elder twin, L is the hereditary leader of their clan and by far the more volatile of personality, she enjoys the martial arts far more than D; in their music she is the primary composer, but has a bad habit of getting completely absorbed in the music, she can play almost any instruement but her favorite to use is a synthesizer; she has precious little control over the power she possesses, functioning more as a battery for D to draw on, L is constantly unconsciously collecting loose energy from her environment, when her storage capacity is reached she and D are 'bounced' to another location in space and time as the energy releases all at once, she can (sometimes) deliberately draw in energy to hasten a 'bounce'; when she was 14 her mother snapped and tried to kill her, leading to her first bounce and giving her a permanent speech impediment and scars

Anything else:
the younger twin, D is also the smaller and is frequently mistaken for a girl, he is far more docile than his sister and would rather study botany or medicine than train in the martial arts; D has the better voice of the two, and writes most of the lyrics for their music, he is skilled at anything with strings (including piano) and bagpipes, he is much less likely to completely loose track of the outside world for the music; D has the ability to focus the energy L collects and is a strong empath (telepathic only with his sister) as well, his primary areas of use for the power are healing, pure energy conversion and plant manipulation; he was kidnapped as a child (their mother couldn't be bothered to say anything) and therefore escaped the abuse of their mother's mental deterioration, but he was drawn along when L 'bounced'

Arrival: head - Nov 2008

Arrival:


Story 7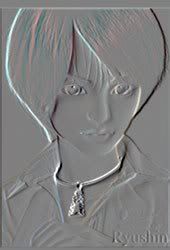 Name: Mark "Shadow Dance" Delarange
Type: Iplehouse Ryushin
Race: human
Gender: M
Age: 16
Customisations:
Hair/eyes: black hair, blind eyes
Likes: dance, anthropology
Dislikes:
Anything else: As Mark approached puberty he started losing his sight, to the point where he can no longer distinguish more than "it's really bright or dark". His other senses are much sharper and he can compensate with them in large part, to the extent that many people don't believe he's blind. Mark is of native american heritage, and started training as a shaman when his eyes started failing. He has the odd qualities that: simply by touching another's hand he can discerne their age with only a 5% margin of error, even for the very old, and, oddly enough, his blood is actually toxic to vampires.
Arrival:








---
Unaligned (inseperable from a fandom)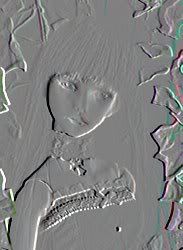 Name: Keeviyara Moth
Type: Zaoll Muse
Race: halfbreed human, she doesn't know what her mother was
Gender: F
Age: 16
Customisations: faceup and body art
Hair/eyes: dark red hair with a white lock at the front, deep green eyes
Likes: puzzles, technological gadgets, anything that flies
Dislikes: minding her manners ("Sure, I've got manners, I just can't be bothered to use 'em.")
Anything else: she's a Jedi, she's an orphan, she's eidetic and will quite gleefully paint you a picture of exactly how her parents blood spattered on the wall when they were executed in front of her when she was 4 ("Sucks being unable to <censored> forget."); she grew up in an experimental military school, spent the whole time hiding her mixed heritage and working to subvert the system and get as many of her fellow students out as possible, she was even able to get deep enough into the school's computer system to manage to send information to the Rebel Alliance during the war (not much, but enough to be noticed); she's a skilled fighter and pilot, but not so great at hard discipline; from her mixed blood she gained: blue flame markings over much of her body, a skeleton far more solid than a human's, tougher skin, and a lack of need for oxygen (she can do EVA without a suit)
Arrival: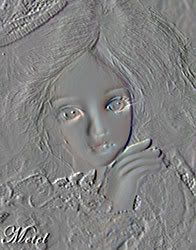 Name: Hibiscus Featherwalk, aka Shortstack
Type: Souldoll Metel
Race: Halfling
Gender: F
Age: 35
Customisations: dye job
Hair/eyes: brown, brown
Likes: FEATHERS!
Dislikes: stodginess, consistency, etc...
Anything else: my favourite D&D character, Shortstack brought terror to her friends and worse to her enemies... a Chaotic Neutral Halfling Rogue; she had a bit of an obsession with feathers, was usually friendly, and took severe exception to anyone trying to direct her in any way; a common quote from the rest of the party was "Oh shit, where's Shortstack?" usually said as they finished making a plan of attack... shortly followed by something going boom off in the distance
Arrival: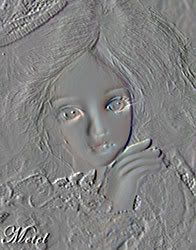 Name:Kali
Type: Latidoll Cara/B&G body
Gender: F
Age: unknown
Customisations: full body paint work
Hair/eyes:no hair, custom eyes (Forever Virginia)
Likes: flowers, trees, plants in general
Dislikes: hair, clothes
Anything else: Still getting to know her, she was a free head, and I didn't have a character planned for her... wasn't even sure I'd keep her.
Arrival:

Other dolls I hope to someday own: Elfdoll Rose, Elf Elly boys Eomji and Kiwi, Elf Elly girls Banji and Peach, Volks SDC Kurt, Dollfactory Bobo and Domadoll Uni Sanmanul
All clothing and wigs were made by me from free patterns online at Undead Threads and FlimFlam unless otherwise noted. Some are direct, some are modified, but so far everything is based on patterns from those two sites except his sandals.