Animazement '99
the only con I've made it to
---


Posing in my costume at the dorm, my floor mates wouldn't believe I was actually dying my hair purple until I did so.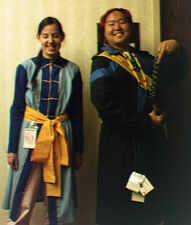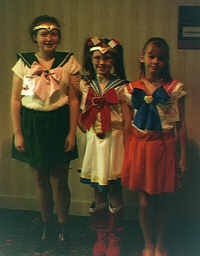 Some pics in the hall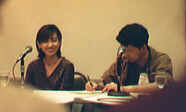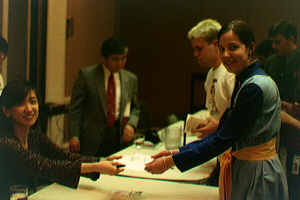 Pics at Watase Yu's Fushigi Yuugi panel. That's volume 8 of the manga that I got signed.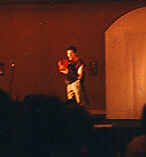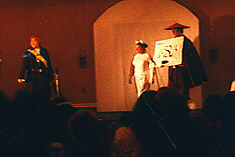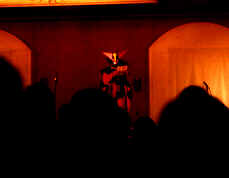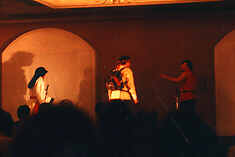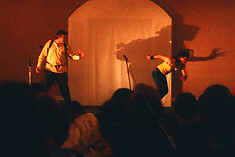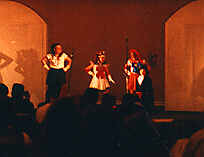 Skits from the cosplay competition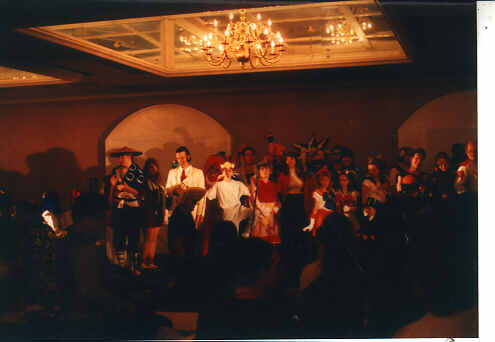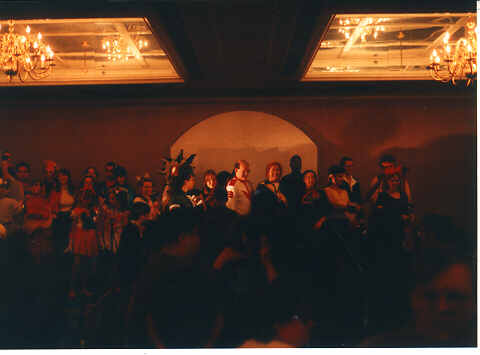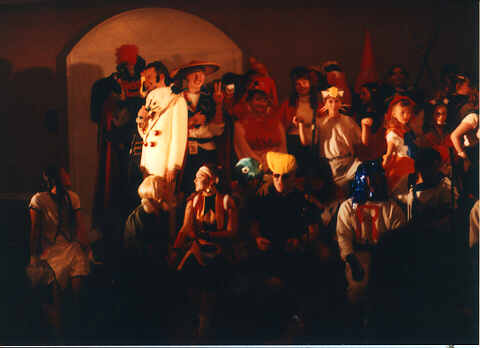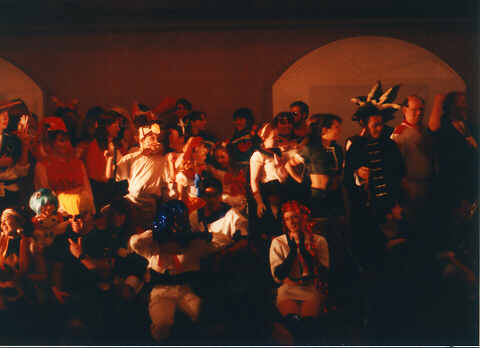 trying to show everyone waiting quietly for the judges
then they waited not so quietly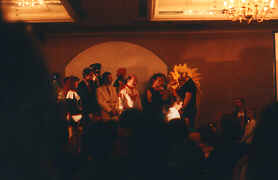 "This is a dead cabbit!"
Is it a witch? Where can we find a duck to check?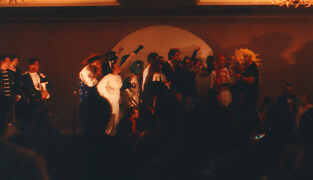 home